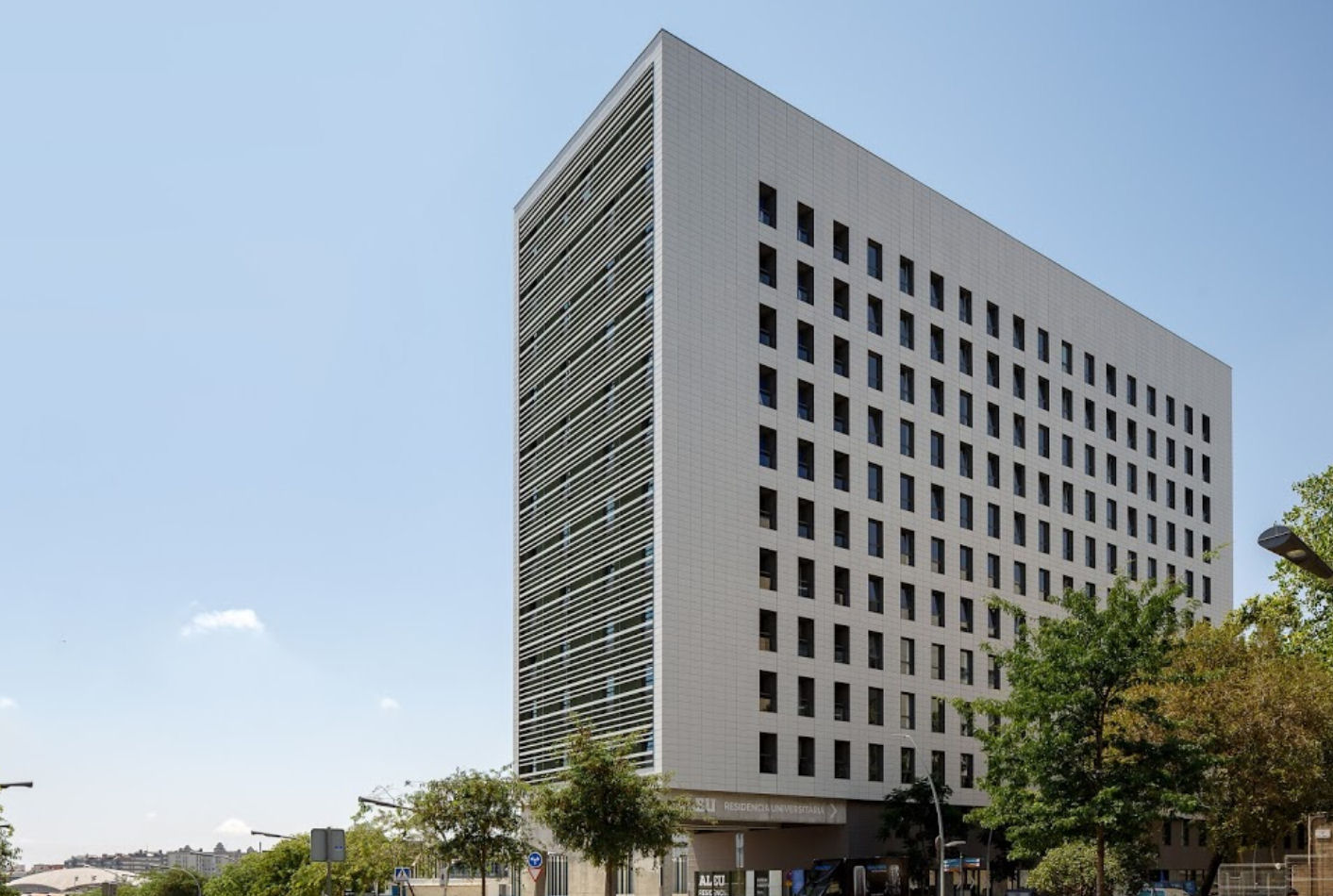 Information
Barcelona is a highly touristic city and finding accommodation can be difficult and expensive. If you decide to enroll our program you can stay at one of the halls of residence affiliated with the universities, in a private one or you can contract a private accommodation in Barcelona or the surroundings.
Halls of residence provide accommodation and meals (only breakfast or Half board or full board depending on the case). But they also offer the experience of university life in the best possible company, alongside other students who are likely to become lifelong friends. Usually, strong academic performance is required for admission. It is true though that they are expensive in comparison with a shared flat (usually from €600 to €1100 per month). In the last two years, some of our students have chosen the UB owned residence Aléu operated by Yugo. Others have chosen residence that do not have an agreement with our universities like Residència Balmes (from €775), because they were more conveniently next to the our faculties and train station.
If you are having trouble finding accommodation you can also use the BCU Housing service (you can search their properties without login). It is a paid service. If you sign your house contract with them, they will charge you 8% of the total amount of the contract (with a minimum of €200 and a maximum of €599 +VAT).
If you speak Catalan or Spanish very fluently you can also stay in the house of an elderly person. You will be helping to the problem of loneliness for the elderly under the program Viure i Conviure.
The UAB residence hall (at Cerdanyola del Vallès) does not accept CCiL students.
Private accomodation
Notice that you can also share a flat (piso compartido) using the general websites outside the university channels, e.g., Fotocasa, Idealista or pisocompartido.com. In those webs you can be talking directly to a particular or a company. Finding a shared room in one of those platforms without intermediaries is usually the cheapest option. Take into account that many landlords will require a work contract in order to make the leasing official.