FI-SDUR grant call for PhD prospective students open
Wed, 21/06/2023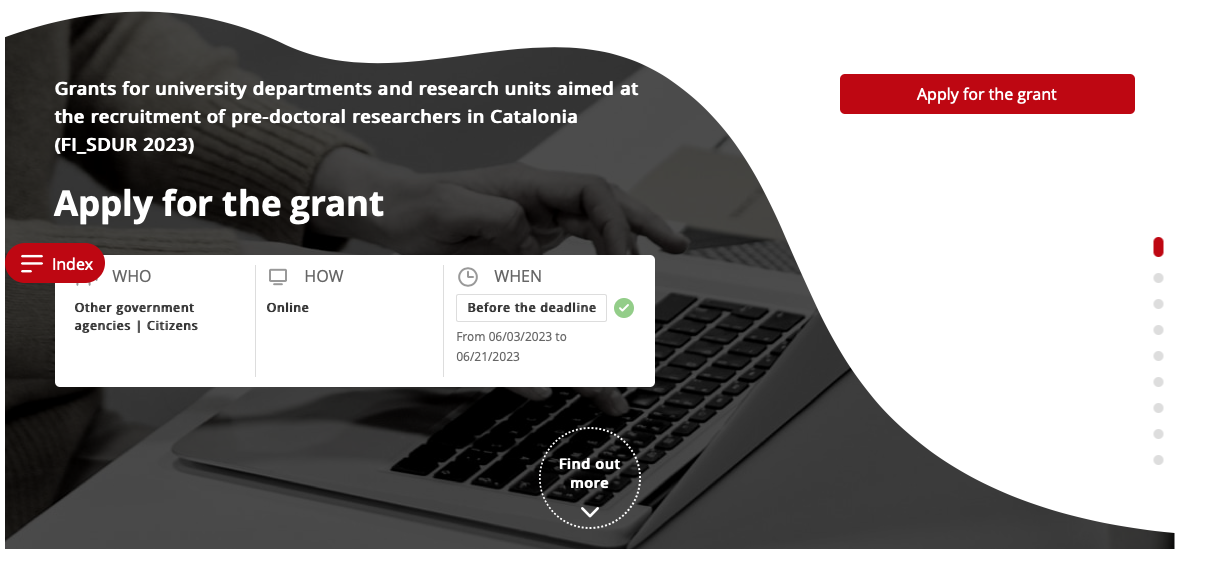 The FI-SDUR are grants for the recruitment of research staff in training who develop their doctorate within the framework of a department of the Catalan university system.
Candidates who at the time of submitting the application are enrolled in a degree that allows them to enroll in the PhD programme for the 2023-2024 academic year may apply for the call.
The purpose of these grants is to promote the research capacity of the university system, promoting and consolidating joint scientific strategies and policies between  the selected  departments and their universities, with the aim of developing research activities of international impact and strengthening the generation of frontier knowledge and its transfer.
Period for application submission (candidates): from the 3rd of June 2023 until the 21st of June 2023 at 14:00h.